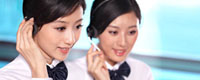 Name: Mr.song
Tel: +86-18863111349
E-mail: info@bsysd.cn
E-mail: bsyplywood@126.com
Add: Shandong,China
Skype: baishengyuan11
WeChat: BSY-Song
whatsapp: +86 18863111349
QQ: 2238264302




Product name : CNC rotary veneer clipper

Product No. : 2018121714243
Details:
CNC Rotary veneer clipper
Feature:
1. CNC rotary veneer clipper cut veneer from veneer peeling machines.
2. Input the length you need on the screen., clipper will cut the veneer length by your need.
3. Rotary veneer clipper have 3 knife. It can cut veneer in high speed.
4. It have big glue roller and servo control system to be sure the cutting accuracy.
5. The conveyor speed will be adjustable. It can be synchronization with front veneer peeler and back veneer stacker.
6. Rotary veneer clipper are suitable for high speed veneer peeling machines.
Parameter:
| | | | |
| --- | --- | --- | --- |
| Model | BJG1326A | BJG1320 | BJG1313 |
| Max. Cutting width | 2650mm | 2000mm | 1450mm |
| Knife length | 2700mm | 2150mm | 1500mm |
| Knife quantity | 3pcs | 3pcs | 3pcs |
| Max. Feeding speed | 100m/min | 100m/min | 100m/min |
| Motor | 11.2kw | 11.2kw | 11.2kw |
| Overall size | 600×390×180cm | 600x330x180cm | 600x280x180cm |
| Weight | 3500kg | 3200kg | 3000kg |