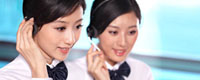 联系人: 宋先生
电话: +86-18863111349
E-mail: info@bsysd.cn
E-mail: bsyplywood@126.com
地址: 山东威海
Skype: baishengyuan11
WeChat: BSY-Song
whatsapp: +86 18863111349
QQ: 2238264302



产品详细:
Four side moulder for high speed
1. We make more model heavy duty four side moulder.
2. The spindles have four, five, six, seven. It can add auxiliary device and finish special shape.
3. Main bearing is from Japan.
4. Main electrical element is from schneider.
5. We can design by your requirement



Type:

DI3005 (5 spindle), DI3006 (6 spindle), DI3007 (7 spindle)
DI4006 (6 spindle), DI4007 (7 spindle)


1. Working width: 20-230mm
2. Working thickness: 6-150mm
3. Spindle speed: 6000rpm (can change to 8000rpm)
4. Horizontal cutting diameter: Ø125-Ø200mm
5. Vertical cutting diameter: Ø125-Ø200mm
6. Spindle diameter: 40/50mm (optional)
7. Feeding speed: 5-35m/min ( 5-60m/min)